Xero Cloud Accounting
Xero cloud accounting lets you update and view your business financial data in real time and on the go. The benefits of using Xero cloud accounting are endless, and include increased accuracy and timeliness when it comes to feedback from your accountant. No matter where your business is located, we can provide you with top-notch service thanks to the remote access that cloud accounting provides.
With Xero cloud accounting everyday financial practices become that much easier and smoother. Receiving and sending invoices can be done through the free Xero mobile app, and all changes are immediately updated. With Xero, inventory tracking and order can be done automatically and all bills can be settled through scheduled payments.
Everything related to financially running your business, including bills, invoices, spending, time tracking and more, can be run through Xero cloud accounting. The software even supports multi-currencies, with currency exchanges updated regularly. With this easy to use software, your business's finances are always accurate and always up to date with flexible and secure access from any device.
Some of the benefits of Xero Cloud Accounting:
Xero Cloud Accounting
Free Xero cloud accounting mobile app

Easy invoicing, bill payments and inventory purchasing

Multi-currency support

Simple and secure sharing and updating

Sync with your bank accounts

One location for all your small business needs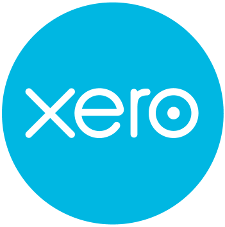 Contact us today for a free consultation 
Xero Overview
Access from anywhere at any time.
Collaborate with business partners.
Drag-and-drop interface.
Send invoices instantly.
Smartphone access.
Secure. Very secure.
Xero.
Contact us today for a free consultation with a small business accountant